We help you get the
free

birth control

you

want!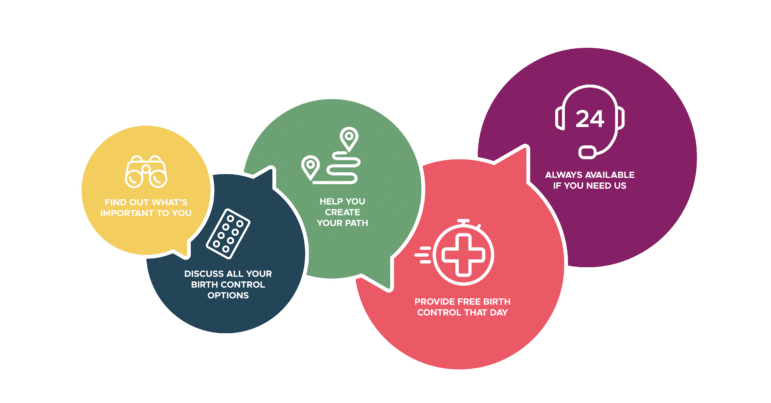 Want to learn more?
Take a quiz to help figure out what birth control method may be right for you, what is important to keep you healthy & happy and even how to plan for a pregnancy when you're ready!
Ready to get birth control?
Take a few minutes to learn about your options and then set-up an appointment with one of our providers!
We have info & resources for providers and patients, take a look at our pages!
Resources for Patients: Get the latest info on all of your birth control options, how to have a healthy pregnancy, and more!
Toolkit for Providers: Get up-to-date info on how to provide high-quality birth control & pregnancy planning care for everyone!